P-47, Décoration
P-47D 20RE 42-76569 "Raid Hot Mama"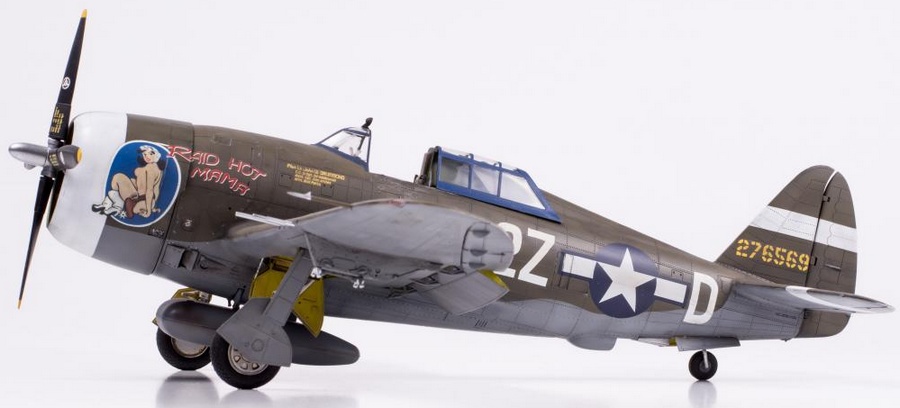 Pilote Lt. John W. Drummond, 405th Fighter Group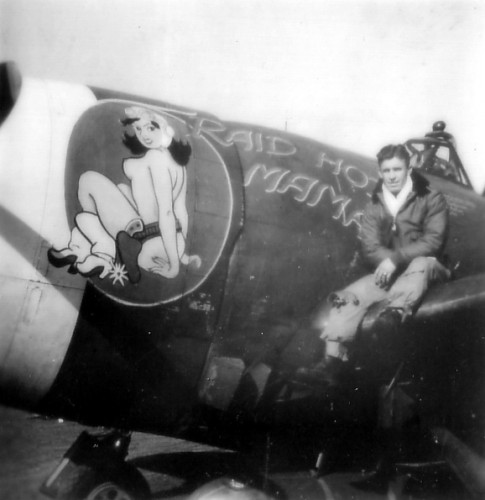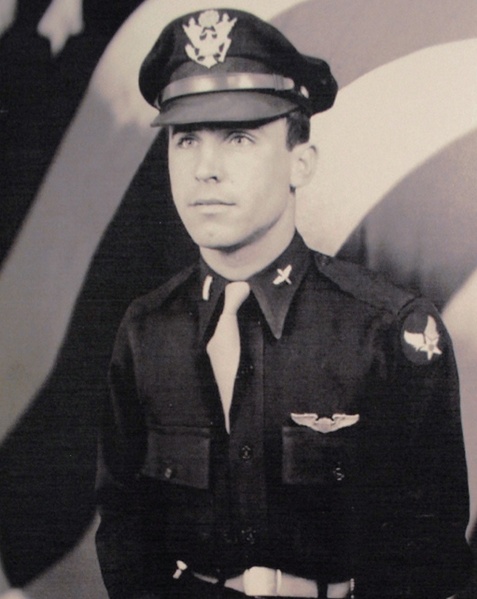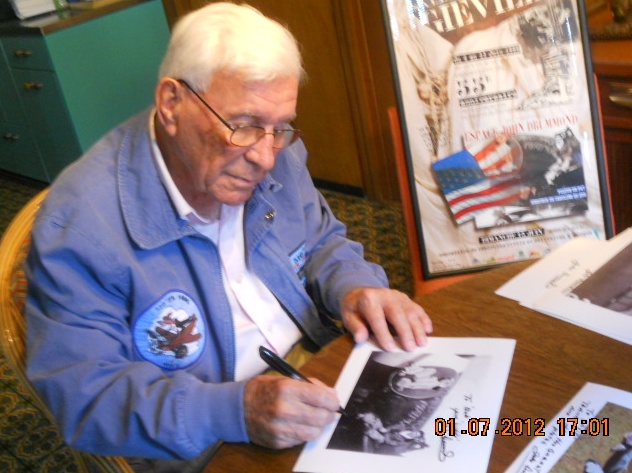 State Sen. John W. Drummond, a Ninety Six native who represented Greenwood County for more than four decades before retiring from elected office in 2008, died Saturday. He was 96. Born Sept. 29, 1919 into a family of mill workers, Drummond served as a pilot and paratrooper in World War II. He spent 10 months as a prisoner of war after his plane, "Raid Hot Mama," was shot down over France. He was awarded the Distinguished Flying Cross, nine Air Medals, three Battle Stars, a Presidential Citation and two Purple Hearts. When he returned, he went from service member to entrepreneur, baking and selling doughnuts at Golden Rings before getting into the oil distribution business and starting Drummond Oil Co. Drummond was first elected to the state House of Representatives, where he served one term, in 1964 and joined the Senate two years later, where he would serve 42 consecutive years in office, serving for a period as president pro tempore of that body and chairman of the Senate Finance Committee. He also served as chairman of the State Reorganization Commission, which tried to make state government more efficient and was a strong supporter of public education.
Numéro de série
Raid Hot Mama porte le numéro de série 42-76569. Le marquage correspondant sur la dérive est 276569
Jeux de caractères :
Marquage 276569

Nose Art
Dessin réalisé à la tablette numérique par ma fille d'après l'image extraite de photo la ci-dessus, et correction des déformations.